Every time I work from Desk Chair™ workspaces, I take my lunch break at Five Tables Cafe.  This cafe is one of my favorite spots in Northern Colorado, hands down.  Not only does the food exceed expectations, but the atmosphere is perfect to unwind after a long's day work or a quick fuel boost during the workday.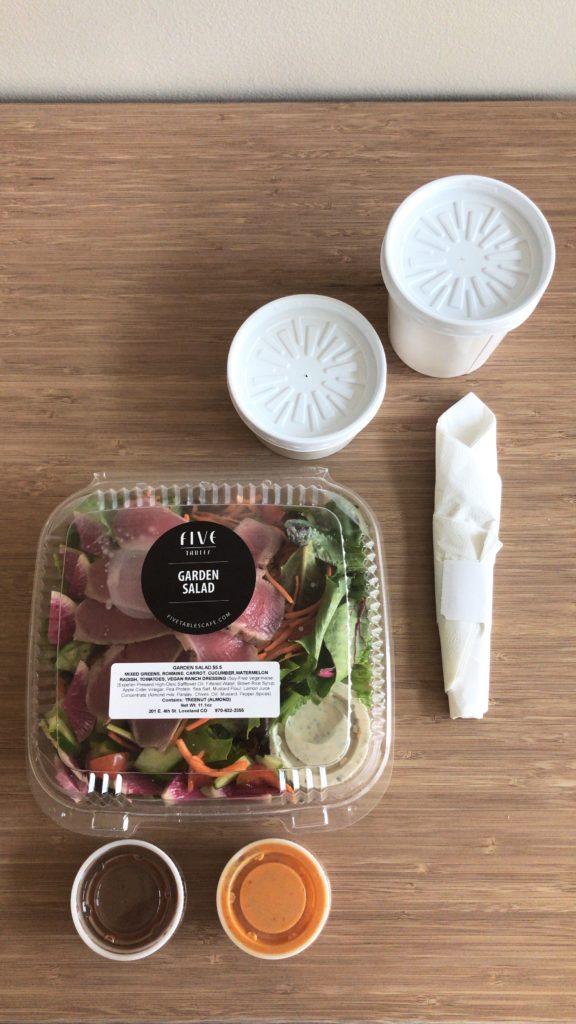 First stop: the grab 'n' go refrigerator. This is where you make the hardest decision as a cafe guest. Daily-made sandwiches, freshly squeezed juice, homemade muffins and much more fill this counter. After selecting your entre, guests have the option for sweet treats, snack mixes, or Boulder chips as a side to their soon-to-be-gone meal.
Two of my favorite meals at the cafe are the Charcuterie Sandwich (a seasonal selection of cured meats & artisan cheeses with pepperoncini, mustard & tomatoes) and the Garden Salad (Mixed greens, romaine, sliced cucumbers, grated carrots, watermelon radish, tomatoes. Vegan ranch dressing OTS) topped with Ahi Tuna.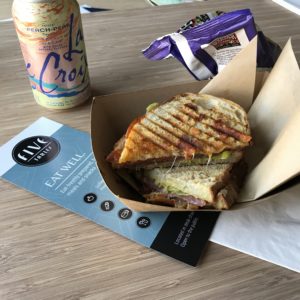 The next stop on your Five Tables Cafe dining experience is the bar. From their large selection of tapped craft, local beer, and premium wines to their signature homemade cocktails, Five Tables Cafe is Loveland's newest Happy Hour and night on the town spot. The amount of time and effort the bartenders put into pairing the drinks with their food shows the passion they have for what they do.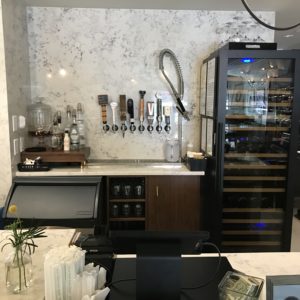 Dining at Five Tables Cafe is truly an experience you don't want to miss out on. Rebecca is OTM's PR & Events Specialist based in Fort Collins, Colorado.